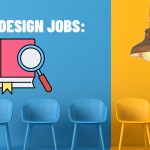 Click the audio play button to hear the entire article!!!
Are you a creative soul with a passion for books? Do you love the idea of turning words into visual wonders? If so, a career in book design might be your perfect path. 
This article will explore the exciting world of book design jobs, where to find book designers near me, and how to apply.
What is Book Design?
Before we dive into the where and how of book design jobs, let's start with the basics. What exactly is book design, and how to design a book cover? Well, it's all about making books look beautiful, inside and out, which also helps you pitch a book to the publishers.
Book designers are like the wizards behind the curtain, working their magic to create visually appealing books that draw readers in. They also decide on the layout, fonts, colors, and cover design, ensuring everything looks right.
Why Choose a Career in Book Design?
Wondering why a career in book design might be perfect for you? Well, let's dive into a few fantastic reasons that might spark your interest:
1- Shows Your Creativity:
 If you're brimming with creative ideas, book design is your canvas. It's a platform that allows you to express your imagination and breathe life into stories using eye-catching visuals and layouts.
2- Thriving Field:
Picture this – in today's world of self-publishing companies and digital books, the demand for skilled book designers is on the rise. That means there are plenty of opportunities waiting for talented designers like you.
3- Diverse Range of Genres:
Imagine working on various books, from charming children's tales to spine-tingling mysteries and informative non-fiction. In book design, you'll have the chance to explore and create across different genres, keeping your work fresh and exciting.
4- Become Part of the Story:
When you design a book spine, you become an essential part of its identity. Your work doesn't just complement the story; it becomes an integral piece. How cool is that?
Where to Find Book Design Jobs
Now that you're excited about the world of book design, let's talk about where you can find these dreamy jobs:
1- Traditional Publishing Houses:
Traditional publishing houses like Urban Book Publishers, HarperCollins, and Simon & Schuster are great places to start your search for book design jobs.
These giants of the publishing world often hire digital illustrators and designers to work on their diverse publications. Keep a close eye on their career pages for job listings, and don't hesitate to apply when you find a match.
2- Online Job Platforms:
The internet is a treasure trove of job opportunities, and book design jobs are no exception. 
Websites like Upwork, Fiverr, and Freelancer.com are fantastic platforms for finding freelance book design gigs. 
Create a compelling profile showcasing your skills and experiences, and start bidding on projects that align with your expertise and interests.
3- Self-Published Authors:
With the rise of self-publishing, many independent authors need skilled book designers to make their books stand out. 
Platforms like Book Writing Bureau connect authors with talented designers, making it an excellent place to find freelance opportunities. Self-published authors often value a designer's ability to capture their vision and make their book shine.
4- Graphic Design Agencies:
General graphic design agencies sometimes take on book design projects, especially when clients look to publish books. Keep an eye on job openings at these agencies, or consider contacting them directly with your portfolio to express your interest in book design work.
5- Networking:
Never underestimate the power of networking. Building connections in the book industry can lead to exciting opportunities. 
Attend book-related events, join online forums and social media groups dedicated to publishing and design, and engage with fellow designers, authors, and book illustrators. Sometimes, job opportunities come through the people you meet.
6- Book-Related Organizations:
Organizations and associations related to books and publishing can be valuable resources. They often have job boards or offer networking events where you can connect with professionals in the field. 
Examples include the American Institute of Graphic Arts (AIGA) and the Independent Book Publishers Association (IBPA).
7- Job Search Engines:
Don't forget to utilize job search engines like Indeed, LinkedIn, and Glassdoor. These platforms allow you to search for book design jobs using specific keywords and filters. 
Set up job alerts to receive notifications when new opportunities matching your criteria become available.
8- Local Printers and Publishing Companies:
In addition to the larger publishing houses, explore opportunities with local book printing services in your area. They may require book design services for smaller-scale projects or niche publications.
9- Educational Institutions:
Consider contacting colleges, universities, and educational institutions that offer creative design programs. They may have job boards or career centers that connect students and alumni with book design opportunities.
How to Apply for Book Design Jobs
Now that you know all the places where you can apply, comes the question of how one begins to apply. What are the rules for applying and much more? 
Well, worry not because we also got that covered in these guide sections. If you want to apply, then follow the below-mentioned steps as is. 
Step 1: Create a Portfolio:
Your portfolio is your most critical tool when applying for book design jobs. It showcases your skills, creativity, and style as a designer, so you must create one. 
Here's how to create a compelling portfolio:
Choose a variety of projects that demonstrate your versatility. Include book covers, interior layouts, and any other relevant design work.
Arrange your portfolio in a logical order. Consider grouping similar projects or arranging them chronologically.
If possible, provide insights into your design process. Include rough sketches, drafts, and the final product to give potential employers a glimpse of your creative journey.
Step 2: Craft Your Resume:
Your resume is your professional introduction. It should highlight your design skills and any relevant experience. 
Here's how to structure an effective resume:
Include your name, phone number, email address, and LinkedIn profile (if you have one).
Write a brief statement about your career goals and what you bring as a book designer.
 List any degrees, certifications, or relevant coursework related to design.
Detail your design-related work experience, including internships, freelance work, or in-house positions.
Highlight your design software proficiency (e.g., Adobe Creative Suite), typography knowledge, and other design-related skills.
Step 3: Create a Persuasive Cover Letter:
Your cover letter complements your resume and should be tailored to each job application. Here's how to create a persuasive cover letter:
Address the Hiring Manager:
Whenever possible, address the cover letter to the hiring manager or the person responsible.
Begin with a friendly greeting and a concise introduction. Mention where you found the job posting and express your enthusiasm for the position.
Explain how your design skills align with the job requirements. Mention specific projects or experiences that demonstrate your capabilities.
Convey your genuine interest in the company and the role. Explain why you're excited about the opportunity to work as a book designer.
Close your cover letter with a polite thank-you and an invitation for further discussion. Include your contact information.
Step 4: Online Job Platforms:
Online job platforms are an excellent place to search for book design jobs. Here's how to navigate these platforms effectively:
Create a detailed profile that showcases your skills, experiences, and portfolio on platforms like Upwork, Fiverr, or Freelancer.
Use platform filters to narrow down job listings that match your skills and interests. Tailor your proposals to each job you apply for.
When communicating with potential clients, be professional and responsive. Clear and prompt communication can set you apart from other freelancers.
Step 5: Job Search Engines:
Job search engines like Indeed, LinkedIn, and Glassdoor can help you find book design jobs from a broader range of employers. Here's how to utilize them:
Use relevant keywords like "book designer," "book layout artist," or "AI book cover generator" to find job listings in your desired field.
Create job alerts for specific search terms and locations to receive notifications when new opportunities are posted.
Step 6: Local Opportunities:
Don't overlook local opportunities. Smaller publishing houses, printers, and graphic design agencies in your area may offer book design positions. Here's how to explore these options:
Look for job listings in your local newspapers, community bulletin boards, or websites of nearby companies.
Reach out to local printers, publishers, and design agencies. Send them your portfolio and express your interest in potential openings.
Conclusion:
There you have it—your roadmap to a career in book design! Whether you want to work with top book publishing services, freelance from the comfort of your home, or a bit of both, the opportunities are out there.
Remember, your creativity and passion for design can make books come alive for readers worldwide. So, put together your portfolio, polish your resume, and start your journey into the enchanting world of book design. Your dream job might be just a click away!