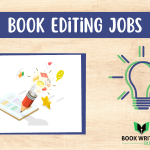 Enjoy the full article via audio.
If you've ever read a book that flows smoothly and makes sense, you might be enjoying the work of a book editor. A book editing job might sound mysterious, but it's all about ensuring books are the best they can be. In this guide, the secrets of a book editing job and what it entails. We will also discuss the 10 amazing tips for hiring ebook editors to edit your book in 2023. 
What Exactly is a Book Editing Job?
Before we talk about how to hire a book editor, let's first understand what is a book editing job. 
A book editing job involves carefully reading and fixing mistakes or confusing parts. It's like giving the book a makeover to help it shine. Editors work behind the scenes to ensure the book sounds right, has no spelling errors, and tells a captivating story.
What Does a Book Editor Do?
A book editor wears many hats, just like a superhero with different powers. Here's what Book Editing Jobs entail: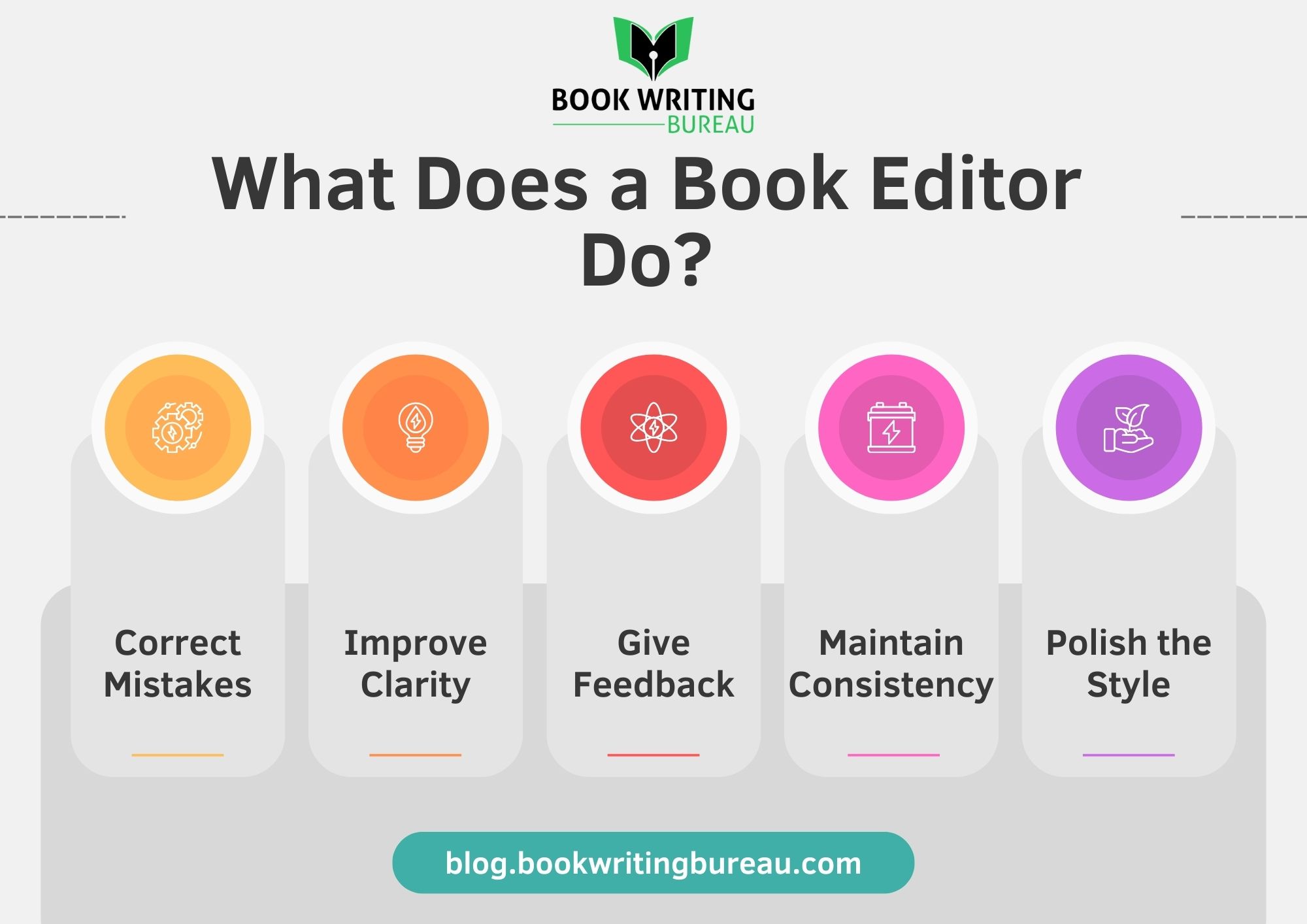 1- Correct Mistakes:
One of the main tasks of all Book Editing Jobs is for the Editors to catch spelling mistakes. They also fix grammar errors and make sure sentences sound just right. They're like word wizards who ensure the book reads smoothly.
2- Improve Clarity:
 If something in the book doesn't make sense, editors figure out ways to clarify it. It is the part of Book Editing Jobs that ensures the readers understand every part of the story.
3- Give Feedback:
Editors are like coaches for authors. They offer feedback on how to make the book stronger. It's like teamwork to create the best possible version of the book.
4- Maintain Consistency:
Editors ensure the characters' names don't change halfway through the book and that details remain consistent. It's like being a continuity expert for the story.
5- Polish the Style:
Every writer has a unique style. Editors ensure the writing style stays consistent and matches the book's tone.

Tips To Hire You in 2023 for Book Editing Jobs
Whether you're looking for an employee to join your team or you need to hire freelancers from the outside world, it's important to know what makes a good employee. The best candidates will have skills that complement your own and fit well with your company's culture. They'll also be able to work well on their own and within a group setting.
1- Write a killer Book Editing Job Description
A good job description will help you attract the right candidate for your Book Editing Jobs. And it's also essential to ensure that the person you hire has all the skills and experience needed for the role. 
To ensure that you have written a good Book Editing job description, make sure that it has the following:
The position being hired for (i.e., "Book Editor"): 

Write about What skills and experience are needed to succeed in this role (i.e., "2+ years' experience as an editor")? 

Also, tell me How many hours per week this position will require (i.e., "40 hours/week")?

Put down Any specific requirements for applicants (i.e., "Must have proficiency with Microsoft Office Suite including Word, Excel & PowerPoint.")
The more specific you can be, the better.
The best way to ensure your ebook editing job description is complete is to ask other people in your industry what they look for when hiring an editor. By doing some research, you can ensure that you're putting the right words on paper. 
2- Hire freelancers
Try to find a book editing job provider or workers who are geographically close to you. And in case they don't live in your location, make travel arrangements to get them there)
Use a freelance marketplace like Upwork or Fiverr to find Book Editing job providers. These sites allow you to post your job and receive bids from freelancers worldwide. You can also search for specific skill sets there. So if you need someone with experience editing books or writing content, these sites will help you find them!
Once you've found someone who matches your needs and budget, email them explaining what needs to be done. Also, tell them how much time they have to do it immediately. 
Also, include some information about yourself so they know who they're working with before starting work together on this project. It'll make things easier when either gets stuck because we'll need only one opinion instead of two perspectives. 
3- Show on your website what your book is about:
Show on your website what your book is about and the results for other clients.
If you're a copywriter, showcase your work. If you're an editor, showcase the results of editing books that other authors published. You can even put links to those books on Amazon so people can see how much money they made from being edited by you!
You don't have to be shy about showing off–you earned it!
If you're a ghostwriter providing editing services, you can showcase your work similarly. If you're a book coach or editor, showcase your results. Show what clients have said about the work you did for them and how much money they made from publishing their books.
4- Offer incentives:
One of the best ways to entice freelancers to your Book Editing Jobs is by offering incentives that appeal to their interests. 
For example, if your affordable book printing and editing service is centered around nonfiction, you might consider offering points in exchange for completed tasks or free books as rewards.
You'll also want to ensure you pay them on time and thank them for their work–even if it takes 10 minutes!
Another way to attract and retain freelancers is by providing them with information about the project. Make sure you explain what you need to do, how long it should take, and your expectations for the final product. This will help eliminate any surprises or misunderstandings later on down the road.
5- Offer training opportunities:
Training is important for new hires and current team members alike. Your employees are the ones who will be working on your projects, so it's important to ensure they have the skills needed to do their jobs well.
Book editing jobs training can be done in-house or online, but there are some things to keep in mind when you're designing a training program:
Make sure that the training is ongoing:
Don't assume that because someone completed one course at your company means they've learned everything they need from it. People will forget information if they don't practice regularly (and even if they do). 
Plus, there's always new technology coming out that may require updated knowledge of certain subjects like coding languages or design techniques.
If people aren't enjoying themselves while learning something new, chances are they won't retain much information because no one likes boring stuff! That being said, though…it also needs meaning. Otherwise, why bother doing this? You want them to come away feeling like, "Wow–this was worth my time!"
Don't forget to train your employees to use their company's products and services! These days most work is done digitally, so it's important for everyone involved to know what they're doing with these technologies. 
For example: 
A web developer not knowing how to use the CMS (content management system) may cause them to make mistakes that could affect other departments' work.
6- Offer bonuses:
Another great way that you can make sure that people get interested in your Book Editing Jobs is to offer bonuses. Here is how you can do that. 
Bonus points for extra work.
 If you're willing to go above and beyond, then your employer should be willing to reward you for it. This could be in the form of a cash bonus or even a gift card.
Bonuses for being proactive.
It's not just about completing tasks on time. It's also about providing feedback on improving things in future projects or even helping other team members with their jobs!
Bonuses for completing tasks ahead of schedule (or at least before the deadline).
 If someone finishes early, why not give them some credit? Or maybe even give them some extra time off so they can relax before starting another project!
Bonuses for doing something out of the ordinary.
 Someone who goes above and beyond their job description should be rewarded for it! This could be anything from helping colleagues with their workload to taking on extra responsibilities in your spare time.
7- Communicate via email or phone:
You should also try to communicate via email or phone when possible, so you're not always meeting everyone together every week. This will help you reduce the number of meetings and ensure they're only used for important decisions about the company's future rather than everyday tasks or routine issues.
Try to avoid meetings that don't have an agenda. If a meeting has an agenda, ensure it's clear and concise so everyone knows what to discuss.
A good meeting agenda should include an overview of what's being discussed and a list of all the topics covered. If someone forgets their notes, they should be able to get them quickly without disrupting the meeting.
Or, if you're in a meeting and need to take notes, try to keep them brief so that everyone can see what's going on. If possible, avoid using your laptop or phone during meetings as well—try to focus on the discussion instead of getting distracted by other things happening around you.
8- Encourage feedback from all employees;
You should encourage employee feedback so there's no confusion about what needs to be done and how things should be handled. Don't assume they understand what's expected of them; give them a way to give you feedback, and make sure they know how you will use the feedback.
Knowing what is expected of them and how they can give you feedback improves their chances of doing their jobs well.
The better you communicate, the less painful your job will be. When you're clear about what needs to be done and how things should be handled, it makes your job easier and helps employees do their jobs well.
It also helps avoid confusion, which can be a big problem. If you don't understand what's expected of you or how things should be handled, it's easy to make mistakes and not realize them until someone points them out. 
This is why it's important to encourage employee feedback so there's no confusion about what to do and how to handle things.  
9. Be flexible:
If you're working on a project that requires long hours, you must understand your employee's needs. They might be feeling stressed or overwhelmed. If this is the case, it's important to give them some time away from work so that they can rest and recharge before returning to their tasks; if an employee comes back from their break ready to tackle the next step in the process (or even if they don't), make sure that you give them clear instructions on what needs to be done next.
10- Always be paying attention to trends in the industry
It's important to keep up to date with industry trends so that you can predict what will happen in the future and be prepared for it. 
For example, if you know there is a lot of buzz around a certain topic, but your company hasn't started working on anything related yet, this could be an opportunity for you to get ahead of the competition.
Conclusion
We hope these tips on hiring people for book editing Jobs will help you start hiring your book editing team. Keep these tips in mind when you go on to hire the new lot!