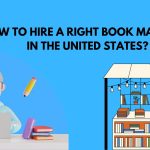 Activate the audio by pressing the play button to listen to the full article!!!
If you have ever published a book, you know that authors are responsible for the majority of marketing. As a result, many independent authors must devote a great deal of time to selling their self-published books instead of composing new ones.
Certainly, some authors find marketing pleasurable! It is an opportunity to publicize their work and interact directly with readers. Many authors have not had the opportunity to cultivate the specialized skills required for book marketing. This is where book marketing services can make a significant difference.
Thus, professional book marketers are a need. If you are unable to devote countless hours to refining your marketing strategy, you can employ an experienced book marketer. This person will set up your campaigns and teach you the ins and outs of marketing so that you can promote both this book and the next one you publish effectively.
A Guide to Recruiting Skilled Book Marketers
Consider the measures below to attract and hire a top-tier book marketer:
1- Determine The Type of Marketer to Employ:
Consider how the marketer's skills may complement the organization's overall business strategy before searching for qualified candidates. You may collaborate with department managers, executives, and other leaders to determine the most qualified marketer to recruit for a vacant position. When deciding which type of marketer to employ, consider the following factors:
Typically, a marketer who specializes in the sort of marketing campaigns that correlate with the company's product should be selected. Consider whether a product would benefit from online or offline marketing, as well as the type of consumer most likely to respond to particular marketing strategies.
You can also select marketing candidates based on your estimation of the organization's prospective growth. If the company intends to expand, you can hire a book marketer for the position based on its expansion vision and implementation strategy.
2- Define Your Requirements:
Once you have determined the type of book marketer you wish to employ, begin advertising the position to attract qualified applicants. Utilizing multiple channels to interact with a diverse pool of potential candidates is advantageous. 
You can narrow your search for the type of marketing you need by making the requirements clear in the job description and using an online job board. Becoming more specific in the job posting can help you get good people who are fit for the job.
3- Marketing for Recruitment Purposes:
Find and attract better candidates by generating awareness of your brand within your industry and promoting your job ads effectively via channels you know will be most likely to reach potential candidates.
In addition to creating informative and engaging careers pages for your affordable book publishing services, recruitment marketing entails writing appealing job descriptions that resonate with candidates in your industry and encourage them to follow up with your organization.
Target the Right Audience: 
You can publicize the employment opening on the company's website or in other locations where existing clients may see it. Knowledge of an organization's brand and its products or services can aid a new marketer's transition into the position.
Enhance Reach using Social Media: 
Always post the job description in locations where marketers are likely to see it, such as professional groups. You can also run paid advertisements that target individuals with particular characteristics, thereby increasing your chances of reaching quality marketers.
3- Passive Search for Potential Candidates:
Increase your talent pool by connecting with candidates who may not be actively seeking employment. In addition to increasing the number of qualified candidates, reaching out to hire a book marketer's elusive talent can also diversify your recruiting funnel for current and future job openings.
4- Experience of the Candidate
Not only do you want these candidates to become aware of your job opening, evaluate it, and ultimately submit an application, but you also want them to be actively involved.
5- References
A successful referral program has a number of advantages for hiring independent book publishers in New York. It allows you to draw into your existing employee network to source candidates more quickly while also increasing retention and decreasing costs.
6- Hiring Group Cooperation
Optimize your team's performance by ensuring that all internal teams maintain open communication channels and that all parties share the same hiring goals.
7. Effective Evaluations of Candidates
Interview and evaluate with impartiality and objectivity to ensure that all qualified candidates are evaluated in the same manner. Establish talent requirements early to hire a book marketer, and be consistent with the questions you ask each candidate.
8- Applicant Monitoring
There is more to hiring than checking off sections and following a step-by-step guide. Yes, at its foundation, hiring consists of publishing a job ad, sifting resumes, and providing a shortlist of qualified candidates; however, it is crucial to the success and health of the entire organization. 
In the end, your company is nothing without a book marketer, and it is your responsibility to identify and recruit exceptional employees who will help your business flourish.
9- Interview Applicants:
After receiving job applications, you can conduct interviews with the candidates to know how to market your book and who seems most qualified for the position. Consider the following when evaluating candidates for interviews:
Marketing expertise: A good applicant knows the company's marketing tactics, including present and future trends.

Competencies: When evaluating resumes, keep in mind the applicants' problem-solving, communication, creativity, and SEO abilities.

Previous work experience: You can assess a candidate's strengths and qualifications by analyzing his or her past successes.
10- Onboarding:
Find hiring tools that work for you. The hiring process isn't over until you've successfully found and put talented people in your company. A good training plan and ongoing support can help you keep employees longer and save you money on the costs of hiring new ones.
The next step is for the appropriate management to get in touch with the new hire prior to their start date to provide a warm welcome. Before their first day, the office should be cleaned, updated with credentials, and ready to go. 
Make sure your new hire knows what to expect and when to expect it throughout the onboarding process by including an orientation. 
Finally, think about pairing your new hire with a mentor who can assist them in adjusting to their new role and organization while also laying the groundwork for their future development and advancement.
Things to Look for in Book Marketer When Hiring
When choosing whether to hire a book marketer, here are some things to look for:
1- Communication: 
Good marketers know how to tell the public about their business and the goods or services they offer in a clear and positive way. They also use their speaking skills to work well with others, like people on the marketing team, sales managers, or people who have a stake in the company.
A marketer's job requires them to do a lot of different things at once and meet strict goals. Good marketers can quickly and easily look at all the information they have access to and come to the right conclusions.
2- Budget and Timeline
Establish a clear understanding regarding the budget and timeline. The right book marketer will provide a realistic budget and timeline, aligning with your expectations and resources.
3- Sales Skills
Marketers work with sales managers and reps a lot, so knowing about sales activities and methods can help staff from both areas work together better.
Being creative helps marketers come up with new ways to get people to buy their products. They are creative in how they use the resources they have to come up with new ways to sell their products.
4- Check References
Verify the claims of potential marketers by contacting their previous clients and finding expert book printers. Their insights can be invaluable in making an informed decision.
5- Request a Proposal
Ask for a detailed proposal outlining the marketing plan, deliverables, and metrics for assessing the campaign's success.
6- Make an Informed Decision
Assess all gathered information to make a well-informed decision. The right book marketer will align with your goals, budget, and expectations, propelling your book to success.
Conclusion:
Organizational success requires careful attention to the recruiting process. Developing and sticking to a consistent hiring strategy will not only increase your chances of finding the best applicant but will also provide insight into your process in case you ever want to fine-tune it. 
Furthermore, an offer letter is not the last step in the employment process. The first few months on the job are crucial to an organization's SUCCESS in the long run.