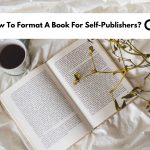 Engage the Audio for the Complete Article
In the modern self-publishing era, aspiring authors can bring their stories to life and reach a wide audience. However, it is crucial to properly format a book to create a professional and visually appealing reading experience.
Why is Book Formatting Important?
The first question many self-publishers have regarding formatting a book is, "Why does it matter?" The answer is simple: if you want your book to sell, you must ensure it's properly formatted. That means ensuring the text has proper margins and spacing, that images are embedded or linked correctly, and that other elements like drop caps and tables are included properly.
When self-publishing a book, you have complete control over everything, from writing to design and marketing, like a book writing company, which is responsible for all operations. If any aspect of your book isn't formatted correctly — whether it's a typo or an image that doesn't load correctly — it can ruin the experience for readers and cause negative reviews on Amazon or other platforms where they bought the book.
Key Steps To Format A Book For Self-Publishers
This article will guide you through the essential steps and best practices for formatting a book as a self-publisher.
Choosing the Right Software
There are a lot of different software packages out there, and it can be hard to decide which one to use. Some of them, like Microsoft Word, are very easy to use and inexpensive but don't offer special book formatting features. Others, like Scrivener, are more powerful but more complicated and expensive. I've used both programs extensively over the years, and I believe the best choice for both beginning and experienced authors is Calibre.
Caliber is a free program with all the basic features you need to format your book properly (and many more advanced features if you want them), but it's designed specifically for ebooks. You can download it from the book design services website.
After you install Calibre on your computer, open it up, and you'll see four main panels: bookshelf (where all your ebooks go), library view (where all your metadata goes), library editor (for editing metadata) and conversion panel (where you import files into Calibre).
Setting up the Document
Go to File > New. This will open a dialog box where you can select the type of document you want to create (the default is a Word document).
Select the size of your page, and then click OK.
You should now see a blank page with a text box at the Top and left side of your screen.
First, we'll set up the margins, the spaces around the edges of your book pages containing all other content (text, images, etc.). Go to Page Layout > Margins and select 1″ on all sides except for Top, where you want 2″. This means that we will have 1″ on each side (left, right, and bottom) and 2″ at the Top so that we can include our title/author name/praise blurb there (more on this later).
Formatting the Text
The text is the most important part of a book, so it's best to format a book's text correctly. There are two ways to do this:
Indenting paragraphs.
This makes it easier for readers to follow your ideas but should be used sparingly and only in longer documents. It's not appropriate for short documents or web pages.
Formatting with bold, italics, and underlines.
These are all optional, but they can help draw attention to important points and make your document easier to read. Bold and italics can be used together to emphasize titles or phrases within your text, while underlines are often used to indicate hyperlinks on the web or footnotes in academic papers.

Designing Chapter Titles and Headings
Chapter headings and subheadings are another important element of formatting a book. The chapter heading is the first line of text in a chapter title. It should describe the topic of the chapter in a few words. Subheadings are defined as secondary titles for each paragraph within a chapter. They should be used sparingly, but they can be helpful if you want to divide your book into sections.
A good rule of thumb is that no more than three heading levels should be used in any document. For example, if you have one main heading and two subheadings, your document doesn't need any other hierarchy level. If you need to organize your content further than this, consider adding section breaks or page breaks instead.
Most word processing programs offer a variety of pre-designed styles for books, including styles for chapter titles and headings. However, if you want to customize the style yourself, here are some guidelines:
The first line of every heading should be flush left (no indent).
The first letter of each heading must be capitalized (except for short letters like "i" or "l").
Subheadings should be indented at least five spaces from the left margin.
Adding Page Numbers and Headers
Adding page numbers and headers is a great way to give your book a professional feel, but formatting them can be confusing. Here's how it works:
First, you'll need to add page breaks. To do this, go to the "Insert" menu and select "Page Break." This will create a separate page for your chapter headings, allowing you to move them around as needed.
Next, choose where you want the headers to appear on each page. You can do this by selecting "Header" from the "Insert" menu and then choosing which section of text you'd like to use as a header in Word's toolbar. If there is already a header on your document, click it once so Word knows what it is, and then click again to highlight it in blue. Now click anywhere on your document where you'd like the header to appear! And voila! You're done!
Inserting Images and Graphics
You can insert images into your book using the Insert Image tool. This tool is located in the Insert menu. Select an image file on your computer and click the Insert button to use this tool. A dialog box will appear where you can set some basic parameters for the image, such as size and alignment with other text.
You can also insert graphics by using HTML code directly into your book. This method is useful for creating a very simple diagram or illustration. However, be aware that the quality of these images will not be as good as images created with drawing applications like Adobe Illustrator or Microsoft Paintbrush.
Creating a Table of Contents
Creating a table of contents is an important part of formatting a book. It can be done in many ways, but we recommend creating it as you write each chapter. This way, you have all the information you need to ensure your table of contents is accurate and complete.
To create the table of contents for a book, open up any word processing program and start typing out all of the chapters from your manuscript in order. When you finish that, highlight each chapter title and click Format > Table of Contents > Custom Tables. A box will pop up where you can enter the heading for each chapter by typing in something like Chapter 1: Introduction or Chapter 2: How To Use This Book (whatever makes sense).
Once that's done, click OK and Save As… to save this File as something else (like "Table Of Contents" or something similar). That way, if there are any changes later on, you'll still have access to it!
Adjusting Margins and Page Layout
If you publish a book independently, you must adjust the margins and page layout to fit your needs. Here are some tips for doing that:
Click the Format tab at the Top of your document in Word.
Click Margins in the left-hand menu, then choose Custom Margins from the drop-down menu that appears. In this window, you can customize your margins by adjusting them in both directions (left and right).
Click OK when you've finished customizing the margins, then click Apply to All Pages to apply your changes to every page of your document (or click Apply to This Page Only if you want only one page's settings changed).
Checking for Consistency and Errors
After finishing your book, you need to check for consistency and errors. If you do not check your work, you will find many typos and grammatical errors in your manuscript. You will also find inconsistencies in the storyline, which can confuse readers.
You need to check for consistency in your story by carefully analyzing each chapter and ensuring that it fits well with the rest of the content of your book. You must revise every chapter of your book before publishing it because if there are any inconsistencies in it, then readers will not be able to understand what is going on in the storyline, and this will cause them to lose interest in reading further pages from your book.
To avoid these problems, go through each page carefully before publishing it so there are no mistakes. Once you have checked everything thoroughly and ensured there are no errors within the manuscript, you should publish it online.
It is a good idea to hire an editor with experience working with self-published authors like yourself because they will know exactly what needs fixing before publishing a book.
Preparing the Book for Print
When you self-publish a physical book, you must prepare the final version to be printed as book publishers near me do. Convert the document to a print-ready PDF file, ensuring the fonts and images are correctly embedded. Double-check that all the necessary elements, such as headers, footers, and page numbers, appear as intended. Review the final version meticulously to avoid any printing issues.
Converting to eBook Formats
There are three things you'll need to get to format a book that can be read on an e-reader:
Convert your document into a MOBI file.
Set up a cover image and metadata.
Upload your book to the appropriate retail channels (Kobo, Amazon, etc.).
Applying the above factors lets you learn how to format an ebook.
Testing the Book on Different Devices
Testing the book on different devices is important in formatting a book for self-publishers. Not only will you want to ensure that your book looks great on all kinds of devices, but you'll also want to ensure that there are no technical problems.
The best way to do this is to simultaneously test your book on multiple devices. This will give you a clear picture of how the book looks and behaves across a wide range of devices so that when it's published, you know it'll work well no matter what device someone uses to read it.
Optimizing Metadata for Discoverability
Metadata is the information that describes your book. It includes the title, author, and keywords that help people find your book online.
The metadata you include in your book can make a big difference in how well it gets discovered by readers. For example, if someone searches for "Harry Potter," they may find several books on the topic accidentally because the name isn't descriptive enough to narrow down the search results. However, if they search for "Harry Potter and the Sorcerer's Stone" or even "Harry Potter and the Philosopher's Stone," their results will be much more specific and focused.
It's important to take advantage of this fact when optimizing metadata for discoverability purposes because it makes it easier for potential readers to find your book when they're searching online.
What are the benefits of formatting a book for self-publishers?
The biggest benefit of formatting a book is saving a lot of money. If you want to publish your book on Amazon, Barnes and Noble, or Smashwords, you must format it correctly. You could hire ebook editing services to do this, but that would cost a lot of money. Even if your book is only 100 pages long, it will still cost you around $50 or more to have someone else format it.
If you want to make money with your book, doing it yourself makes sense. It doesn't take much time, and the process isn't hard. Plus, it will also help you to become a book publisher.
Conclusion:
Formatting a book for self-publishers requires careful attention to detail and adherence to industry standards. By following the outlined steps and best practices in this article, you can ensure that your book is well-formatted, visually appealing, and provides an enjoyable reading experience for your audience.