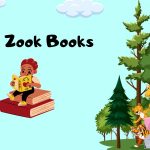 Press The Play Button On The Audio To Listen Complete Article!
Many children love to read books. There are, of course, lots of fictional animal books, but there is a large variety of nonfiction animal books as well. It's hard to find the best zoo books for kids easily. So we decided to research and write a list of the best zoo books for children to see which one you could use for your children.
How Zoo Books Help Children?
More than just fun stories, these unique books have a lot to teach kids. They have a lot of great benefits that can make them smarter, more empathetic, and more aware of their surroundings. Following are some of the reasons why you should consider teaching zoo books to your children.
Discovering the Animal Kingdom:
Zoo books take kids on exciting adventures and introduce them to animals from all over the world. With bright pages and interesting facts, kids can learn about where animals live, what they do, and what makes them special. It's like going on a vacation without leaving your house.
Learn to Love and care for animals:
Children learn to understand and care about animals as they read about them in zoo stories. They try to picture what it would be like to be an animal and learn their importance in the world. This helps kids grow up to be kind, caring people who treat all living things with care.
Fueling Curiosity and Adventure:
Zoo books interest kids and make them want to learn more about animals. The average time to read a 300 page book can be 3-12 hours for kids. However much it is with nice visuals, they will find each page interesting.
Each page has interesting facts and beautiful pictures that make kids think and want to know more. They'll want to learn more, learn new things, and have their own learning experiences.
Protecting Our Precious Planet:
Children learn from zoo books how important it is to care for our planet. They learn about conservation and how our acts can change the lives of animals and the places they live. Kids want to protect animals and their homes, so they become natural superheroes.
10 of the Best Zoo Books for Children Who Are Curious
Are you ready for a wild journey through the world of animals? In this section, we will tell you about 10 of the best books for kids about zoos. These exciting books will take young readers to faraway places where they will meet interesting animals worldwide. These books are great for young explorers who want to learn about the wonders of the animal world. They have colorful pictures, interesting stories, and fun facts. So, let's dive in and explore the wonderful world of zoo books and learn what is the longest book in the world on the topic of zoos.
1- "Dear Zoo" by Rod Campbell: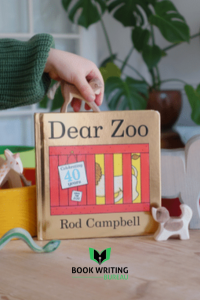 "Dear Zoo" is a book that has stood the test of time, and its charming lift-the-flap treats still keep kids reading. Every time a kid turns a page, he or she is excited to see a new animal, from a mischievous monkey to a majestic giraffe.
Because the book is engaging, kids can use all of their senses and get involved in the story. "Dear Zoo" is a great book for toddlers and preschoolers because the text is simple and easy to understand.
It will encourage their interest in animals and help them learn about their traits. Through this fun trip, kids learn to love stories and become interested in animals in a way that will stay with them as they grow up.
2- "Giraffes Can't Dance" by Giles Andreae and Guy Parker-Rees: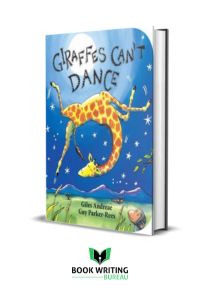 In the moving story "Giraffes Can't Dance," you can join Gerald, a friendly giraffe, on an exciting journey of self-discovery. Gerald learns in this charming story that it's okay to be different and dance to his beat.
Young readers learn about a fun group of animal characters, each with their special skills, through bright pictures and interesting text. This book shows how beautiful differences can be and teaches important lessons about self-confidence and being yourself.
Children will be enthralled by Gerald's journey and be inspired to be proud of what makes them different. "Giraffes Can't Dance" is a classic that will always inspire young people to believe in themselves and their skills.

3- "Good Night, Gorilla" by Peggy Rathmann: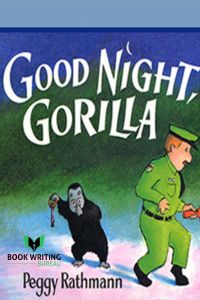 In the charming story "Good Night, Gorilla," you can explore with a mischievous monkey at night. This fascinating bedtime story lets kids join the gorilla on his secret adventures as he quietly opens the zoo animals' cages.
The story is easy for young readers to follow because there isn't much text, and the pictures bring the story to life. As the gorilla walks through the zoo, kids will love finding the hidden features that have been cleverly placed on each page.
"Good Night, Gorilla" helps kids use their imaginations, learn to pay attention, and grow to love animals. This funny book is a great choice for a cozy bedtime read to fill you with joy and wonder.
4- "National Geographic Kids: Look & Learn: Animals" by National Geographic Kids: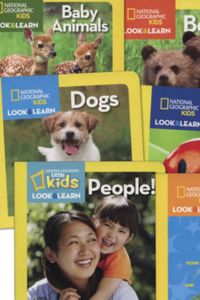 "National Geographic Kids: Look & Learn: Animals" is a fun way to learn about the world of animals. This interactive book is a great trove of information. It is full of beautiful pictures and interesting facts that are easy to understand.
Every page shows a beautiful range of animals, from mighty big cats to fascinating sea creatures. The bright pictures will keep young readers' attention, and the short, easy-to-understand facts will make learning about animals easy.
This book is a great resource for your child, whether he or she is starting to like animals or is just interested in the wild world. Get ready to go on a visual safari, where your curiosity will be repaid, and every page turn will show you something new and amazing.
"National Geographic Kids: Look & Learn: Animals" is a way to start exploring and learning about animals, leading to a lifelong love of animals.
5- "Curious George Visits the Zoo" by H.A. Rey: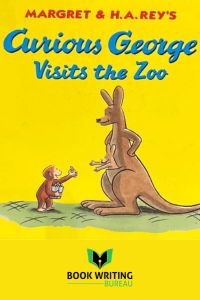 In "Curious George Visits the Zoo," you can join Curious George on a wild and fun trip to the zoo. Join George as he visits different animal shows, bringing joy and laughter to every page. This book is fun for kids to learn about different zoo animals.
In this book, the best childrens book illustrators have done an amazing job, as It has an interesting story and bright pictures. From swinging with the monkeys to feeding the penguins, George's naughty actions and the colorful animal characters he meets will keep young readers' attention.
Curious George Visits the Zoo" is a fun book that teaches and entertains simultaneously. It's a great choice for young animal lovers and fans of this well-known monkey. Get ready for a journey that will make you laugh, teach you something, and show you how curious Curious George is.
6- "If I Ran the Zoo" by Dr Seuss: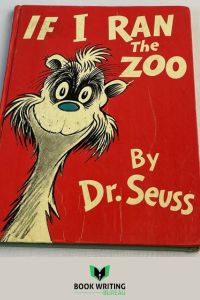 If you read "If I Ran the Zoo" by Dr. Seuss, you can let your imagination run wild and go on an unbelievable trip. Join young Gerald McGrew as he makes up the most amazing zoo he can think of, full of strange and creative animals.
Thanks to the affordable book marketing services providers who marketed Dr. Seuss, you must know him even if you haven't read any of his books. With the rhymes and pictures typical of Dr. Seuss, this book takes readers on an exciting journey where anything can happen.
From the strange Nerkle to the funny Wumbus, Gerald's zoo creations will spark young minds and get them thinking creatively. "If I Ran the Zoo" tells kids to dream big, use their imaginations, and enjoy how their ideas can go in any direction.
This book is a classic that will never go out of style because of how well Dr. Seuss tells stories and draws pictures. It will make you laugh and love the power of your imagination. Prepare to be taken to a place where your mind can run wild.
7- "Polar Bear, Polar Bear, What Do You Hear?" by Bill Martin Jr. and Eric Carle: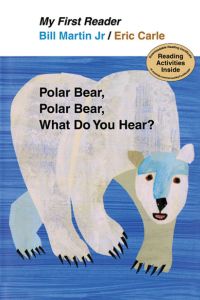 In "Polar Bear, Polar Bear, What Do You Hear?" you can step into the magical world of zoo animals and go on an exciting adventure through sound with the polar bear. With Bill Martin Jr.'s rhythmic words and Eric Carle's bright pictures, this fun picture book lets kids explore a symphony of animal sounds.
As young readers follow the polar bear through the zoo, they will hear a fun chorus of roaring lions, trumpeting elephants, and other animals. The text is set up to make it easy to take part and build early listening and speaking skills.
"Polar Bear, Polar Bear, What Do You Hear?" is a joyful celebration of the animal kingdom that will capture young children's minds and teach them to love the beauty of language and the sounds of the animal world. Prepare for a musical journey full of wonder, movement, and the joy of finding something new.
8- "ZooBorns!" by Andrew Bleiman and Chris Eastland: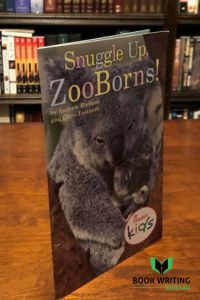 Get ready to be amazed by the cutest baby animals from parks worldwide. "ZooBorns!" is a book full of cute pictures of animals when they are first born. Every page will warm your heart, from the cute bears to the funny penguins.
There are pictures of each animal type and interesting facts about each one. This book is not only cute but also tells us how important it is to take care of animals. By learning about these valuable animals, we can see why protecting them and their places is so important.
"ZooBorns!" will make you smile and want to learn more about the wild world, whether you like soft koalas or mischievous meerkats. Get ready for a trip full of cute and beautiful things in nature. Let's enjoy how beautiful and different these baby animals are and be motivated to protect them and their homes.
9- "My Visit to the Zoo" by Aliki: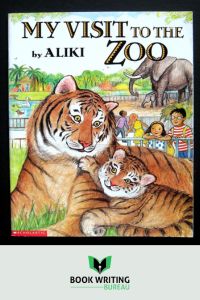 In the fun book "My Visit to the Zoo," Gus is your guide as you learn about the animal world and all its wonders. With the help of Aliki's beautiful pictures and easy-to-read text, you'll learn about different animals, where they live, and how they act.
Every page, from the roaring lions to the flowing giraffes, will make you think and wonder. You'll learn interesting things about the animals you meet, and Gus's stories will make you feel like you're there with him.
This book will make you fall in love with the magic of the animal world, whether you've been to the zoo before or it's your first time. So wear your safari hat and prepare for an exciting and educational trip to the zoo with Gus!
10- "The View at the Zoo" by Kathleen Long Bostrom and Guy Francis: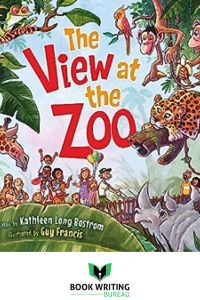 Get ready for a trip to the zoo that will make you laugh like you've never laughed before! In the funny book "The View at the Zoo," you can see how the animals act as they playfully watch the zoo's visitors. This book will make you laugh from the first page to the last.
It has smart rhymes and funny pictures. Watch the animals become the audience, a funny and surprising turn of events. This story pushes kids to think outside the box, which helps them be more creative and see things from different points of view.
How to pick the right zoo book for kids?
Finding the best zoo books for kids is a fun adventure. Here are some tips to help you find fun books for your kids and teach them something.
First, think about the right age for the book. Look for books written in a way your child can easily understand and that are made for their age. Younger kids love board books with simple text and fun things to do, while older kids can read more detailed and useful books.
Next, look closely at the pictures. Children are usually drawn to pictures that are bright and interesting. Look for books with bright pictures of animals that make them come to life. Illustrations that are both real and made up can make your child curious and spark their mind.
Also, look for books with parts that you can do. Surprises that pop out when you lift a flap, touch-and-feel textures, or sound buttons can make reading more fun and get kids involved. These engaging parts make the story-telling process even more fun.
Lastly, think about how the book teaches and what good things it says. Look for zoo books that teach kids about different kinds of animals, where they live, and what they do. Books that teach people to be kind to animals and care about them can teach them important life lessons. Choosing books that make kids care about the natural world. It would make them aware of efforts to protect it and can help them love animals and the Earth.
If you are a book writer or work at a professional book writing company, ensure that you include the qualities mentioned above in the books to make them more attractive to the audience.
Conclusion:
Zoo books are a great way for kids to become interested in animals and the wild world. With their interesting stories, fun parts to do, and interesting facts, these books offer many ways to learn and discover.
Whether it's lifting flaps to find secret surprises, reading heartwarming stories about animals, or learning many animal facts, these 10 best zoo books for kids will keep their attention and make them love animals even more.